The restaurant area is structured in collected spaces, pleasantly furnished in Alpine style, where you immediately feel welcomed and at ease.
We mainly offer typical products and dishes from Aosta Valley and mountain cuisine.
We are sensitive to the needs of the little ones: we provide simple dishes suitable for our junior guests!
The wine list offers a good selection of the most interesting producers in the Valle d'Aosta and some producers outside the Valle who particularly impressed us with their work in the vineyard and in the cellar and which we think can be well expressed in combination with our cuisine.
We are at your complete disposal to organize lunches or dinners for groups or for important occasions, establishing with you the menu according to your needs.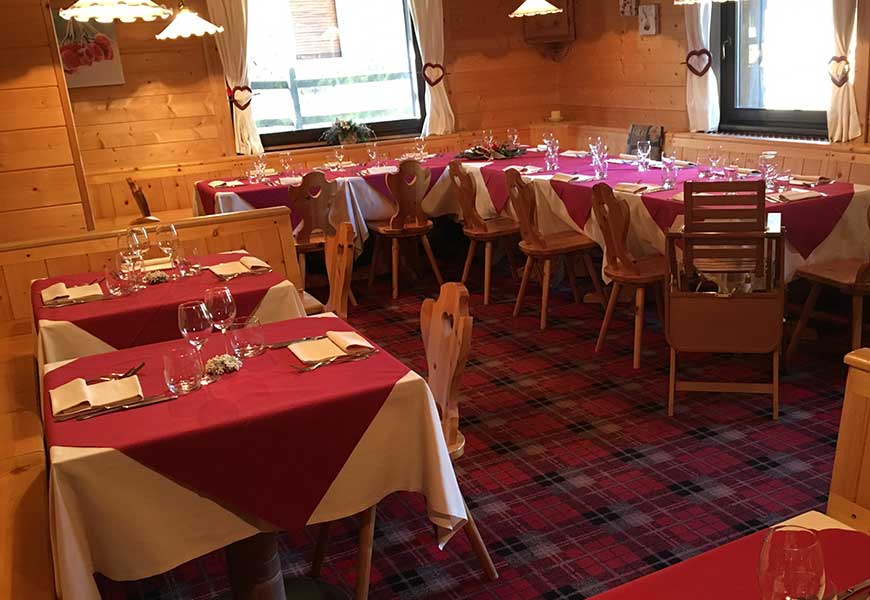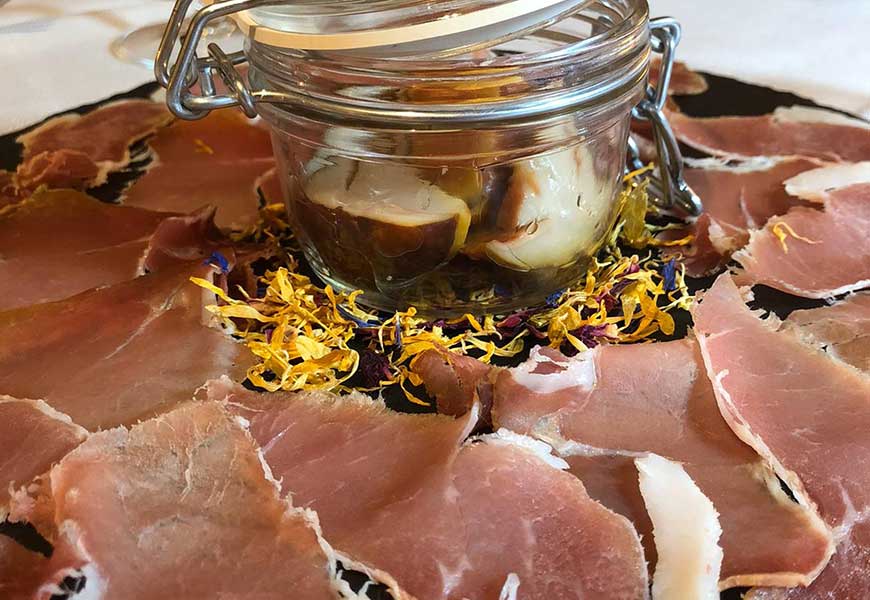 Platter of typical Hams: Lard d'Arnad dop, chestnuts* in honey sauce, typical sausages, beef mocetta, raw ham: € 12
Cheese selection: Gressoney Toma, Fontina dop, Bleu d'Aoste, fresh cheese Tomino, chopped tomatoes, compote of Tropea's onions, balmy vinegar: € 12
Speck and Porcini mushrooms in EVO oil: € 12
Swedish salmon marinated with dill, on toasted yellow bread, songino salad, avocado sauce  and walnuts: € 12
Gran Baita Apetizer: aubergine stuffed with fresh cheese and aromatic herbs; "Cotechino", typical pork sausage on a cream of "cannellini beans";  puff pastry* filled with beef meat, olives, tomato sauce, herbs and pepper: € 10
Tagliatelle ** (home-made fresh pasta) with game* ragout: € 13
Chnéfflènes (Gressoney typical home-made pasta), speck and onions: € 10
Risotto with beef mocetta and Gressoney Toma cheese: € 13
Polenta taragna "concia" (with melted Fontina cheese) or with Porcini mushrooms*: € 10
Black cabbage soup: € 11
Soup of the day: € 8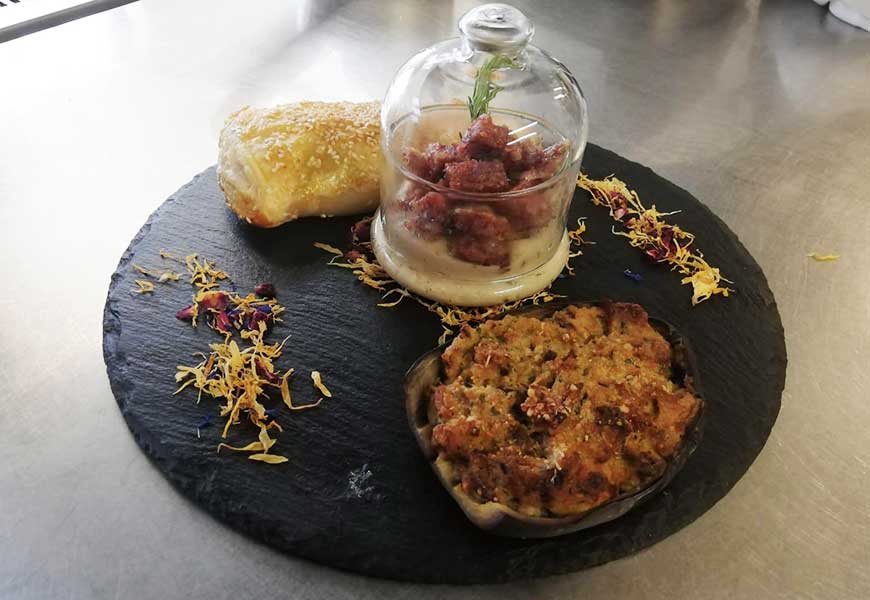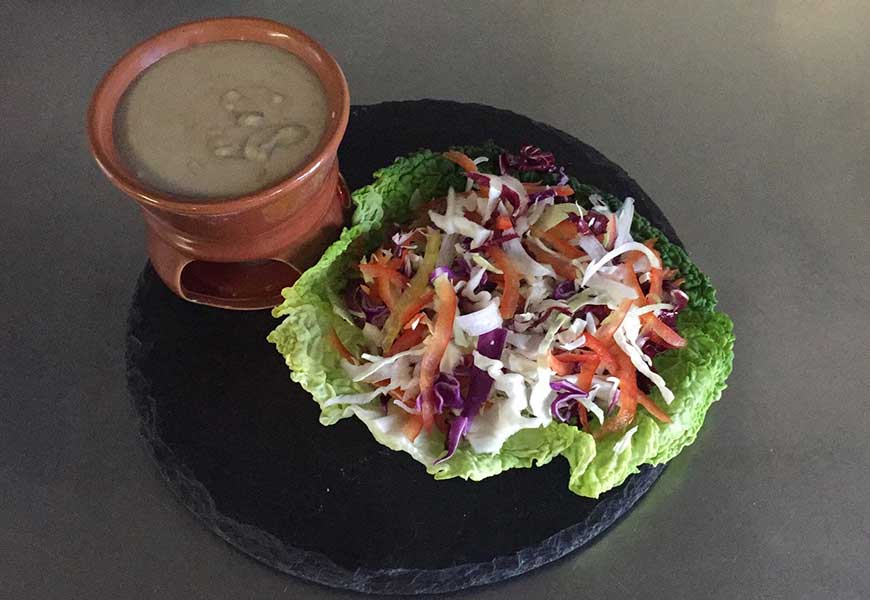 Served with polenta or vegetables
Champignons mushrooms stuffed with herb sauce: € 12
Breaded lamb ribs in the oven: € 15
"Carbonade" (Chopped Veal cooked in wine and spicies) : € 12
Salmon trout* grilled with herbs: € 12
Whole pork shank: € 15
Valdostana steak (pork meat with ham and Fontina cheese): € 12
Side-dish only: euro 6
Home-made desserts: € 5
Ice cream Km0: € 4
*Product frozen at the origin. For info regarding the presence of ingredients or food products which could provoke allergies, please ask any of our restaurant.